In a very well-attended event that took place at the Museu del Suro, in Palafrugell, the Anafric association was awarded the II Business Award for Education and Social Commitment, for its more than 12-year history of supporting the old Escola d'Hostaleria i Turisme de Barcelona, ​​which provides training to students of the Training and Insertion Program (PFI) Establishment of the Meat Sector, offering training practices to its students.
Precisely this support has been essential as highlighted by the Foundation to maintain practices in meat industries during the pandemic. Associated companies such as Carns Romeu, Carns Pont, Sucarn, Viñals Soler, J. Milà or Companyia General Càrnia have participated in this programme, under the supervision of Anafric.
As the president of Anafric, José Friguls, pointed out during the awards ceremony on April 21: "The employment of the students who complete the training program is 100% every year. In addition, with our program, we guarantee the inclusion of people in danger of social exclusion".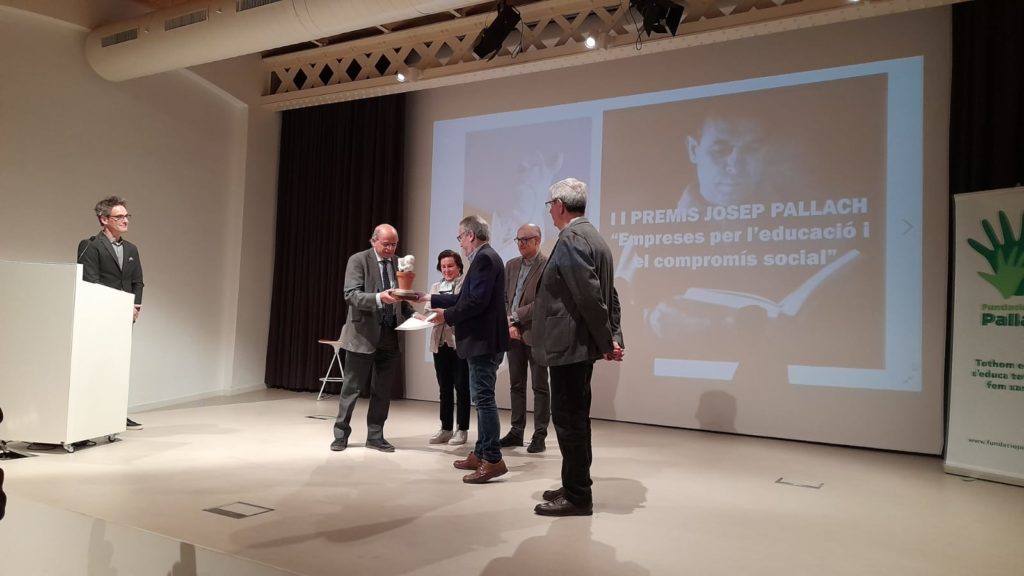 During 2021, Anafric continues to collaborate with training with the new center for specialized studies in the food industry, the Institut dels Aliments, located in the main wholesale market in southern Europe: Mercabarna. Through this collaboration, the students learn about the reality of the meat and food industry in its different facets: from the slaughterhouse to the reception and handling of the meat at the counter of the establishment.
Members of the jury
The jury's decision was taken unanimously and the jury was made up of the general secretary of the UGT in the Girona counties, Maxi Rica; the general secretary of the CCOO in the Girona counties, Belén López; the president of PIMEC in Girona, Pere Cornellà; the president of the FOEG, Ernest Plana; the director of the Territorial Services of the Department of Labour, Social Affairs and Families of the Government of Catalonia, Joan Martí; the president of the Josep Pallach Foundation, Josep M. Soler; the representative of the family of Josep Pallach, Marta Ros; and the secretary of the board of trustees of the Josep Pallach Foundation, Marià Júdez.
Anafric has shared this award with Corve, the association of vehicle and boat trade and repair businessmen in the Girona region.