The president of Generalitat Valenciana, Ximo Puig, Ximo Puig, has presented the Award for the Best SME in the Community to the company Carnes Frescas, an associate of Anafric. The founder and CEO of the company from Castellón, Fernando Cervera, has been in charge of collecting the award from the hands of the president. This is the 17th edition of the Carrefour awards, which coincided with the company's 45th anniversary in the community.
During the event, Ximo Puig highlighted the importance of achieving an "alliance" between SMEs and large companies, and also took the opportunity to thank the agri-food and distribution sectors for the "exercise of collective responsibility" carried out during the pandemic.
The Carrefour SME Awards aim to highlight the work of small and medium-sized regional and local agri-food companies, as well as that of agricultural and livestock cooperatives.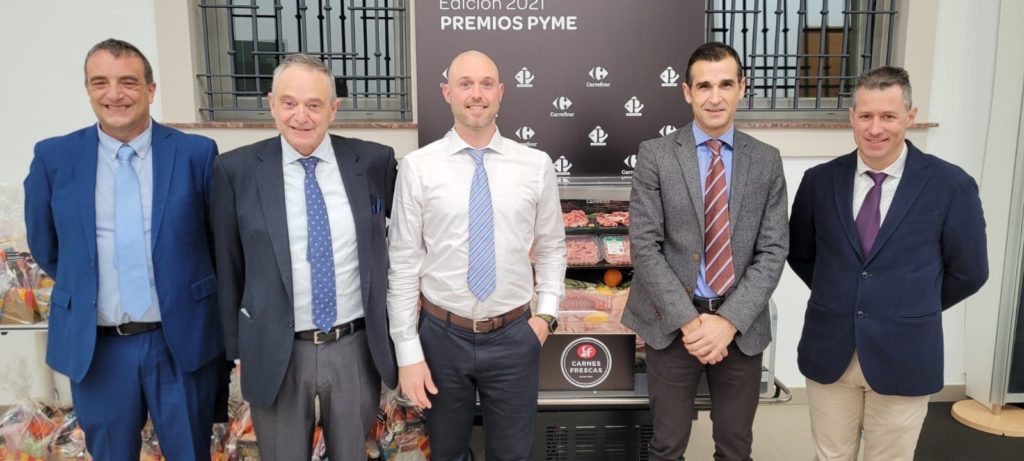 Fotografías: Linkedin Carnes Frescas.