The XIII National Goat Forum, organized by the Andalusian Federation of Purebred Goat Associations CABRANDALUCÍA, took place on April 27 and 28 at the Jaén Trade Fair Center (IFEJA). With the title "Goat farming facing the challenge of profitability in new contexts" the sector has focused on performance, productivity, resilience and the new challenges that farmers face every day goat.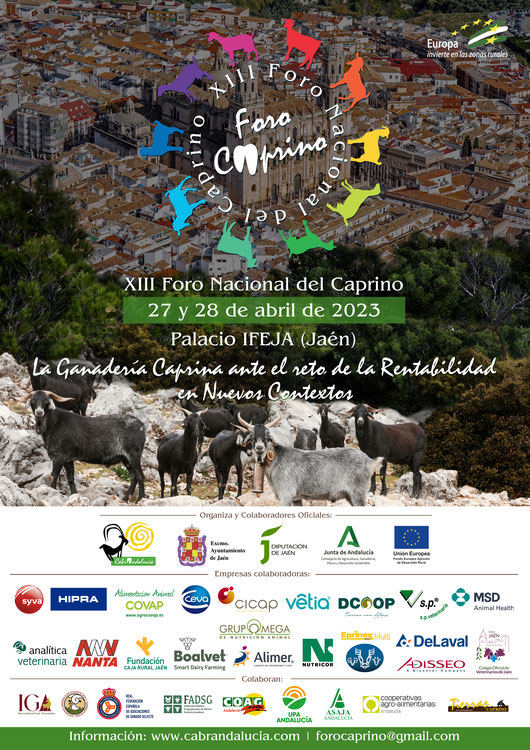 25 speakers and moderators have analyzed the path to follow in order to adapt to changes and become a sustainable and profitable sector.
The topics he has addressed are:
Health: emerging diseases, influence on purebreds and resilience
Production: Analysis of production costs, farm monitoring
Alternatives for income diversification: Installation of renewable energy in livestock, sale of by-products
Food: Alternatives to reduce costs, use of by-products
Generational relief: Pastoral schools, agricultural vocational training, digitization and new generations
The head of Animal Health and Welfare at CICYTEX's Finca Valdesequera, María Vizcaíno Rodríguez, has presented the research Targeted antiparasitic strategies in extensive livestock: economic, environmental and public health benefits.