The Interprofessional Organization of Sheep and Goats for Meat, INTEROVIC, has presented the brand of commitment to animal welfare under the name Animal Welfare INTEROVIC Spain (BAIE). The seal aims to ensure that meat and products derived from sheep and goats have the guarantee of meeting the highest standards regarding animal welfare and traceability. To obtain this seal, the products must exceed more than a hundred requirements, established by the Interprofessional, offering and guaranteeing a high level of animal protection.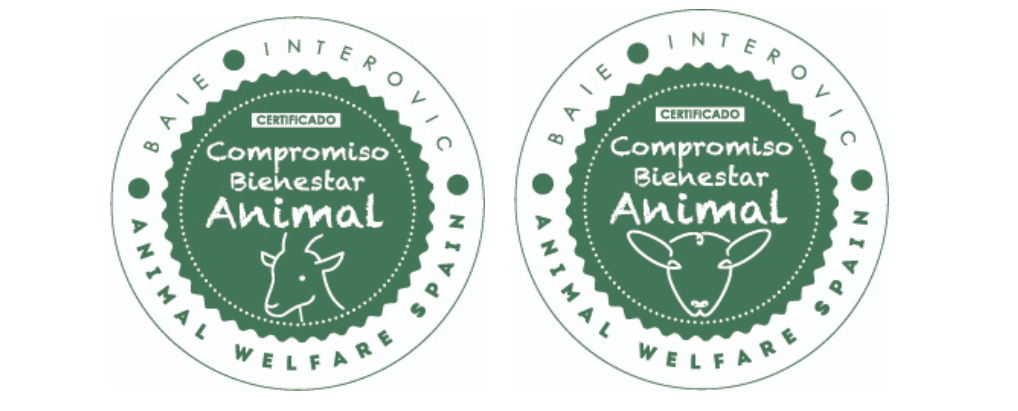 This scheme is based on scientific-technical criteria, with more than one hundred parameters, which define in detail the situation of a farm and its animals. In this way, by knowing the characteristics of the livestock environment and management, as well as the state and behavior of the animals, the well-being with which the suckling pigs, kids or lambs produced under this seal can be guaranteed.
BAIE is part of the "Animal Welfare Commitment" seal that is being developed by several Spanish inter-professionals. A pioneering initiative worldwide that reflects the commitment of the sectors involved with meeting the highest standards of livestock welfare.
A useful, reliable and objective tool that INTEROVIC presents to respond to the challenges that society demands from the sector at the moment and guarantee consumers the best care of animals. In order to obtain the BAIE seal, in addition to the legal requirements regarding Animal Welfare, additional requirements that imply a high level in this area must be met, such as verification of the environment, biosecurity, housing conditions, food, water, health, among other aspects, also guaranteeing adequate traceability to ensure the proper use of the brand in the products that are made available to the consumer.
According to the international standards of the OIE, animal welfare designates "the physical and mental state of an animal in relation to the conditions in which it lives and dies" (Terrestrial Code).
The guidelines that guide the OIE on the welfare of terrestrial animals also include the "five freedoms", enunciated in 1965 and universally recognized, to describe the rights that are the responsibility of man, that is, to live:
free from hunger, thirst and malnutrition;
free from fear and anguish;
free from physical and thermal discomfort;
free from pain, injury and disease;
free to manifest natural behavior.