Interporc comes to the Queens League Oysho and Kings League InfoJobs as a sponsor and does it in style: incorporating a white card into this league's regulations that will serve to reward moments of fair play between the players during matches. With this, the pig interprofessional seeks to bring to this new competition "some of the values that define the white-coated pig sector in Spain, among which fair play prevails, and transfer them to the younger public that watches these matches", he explained. its director, Alberto Herranz.
Likewise, he pointed out, "the professional excellence of our sector is unquestionable, as well as the promotion of gender equality and opportunities throughout the value chain", similarities between the sector and a competition that has incorporated its players under strict rules of equality, from the presentation of their candidacies to their passage through a draft. "We are an inclusive sector that believes in and practices gender equality. 42% of direct employment are women who are present throughout the chain. Livestock farmers, executives, veterinarians, transporters, agronomists, researchers, industry workers, etc."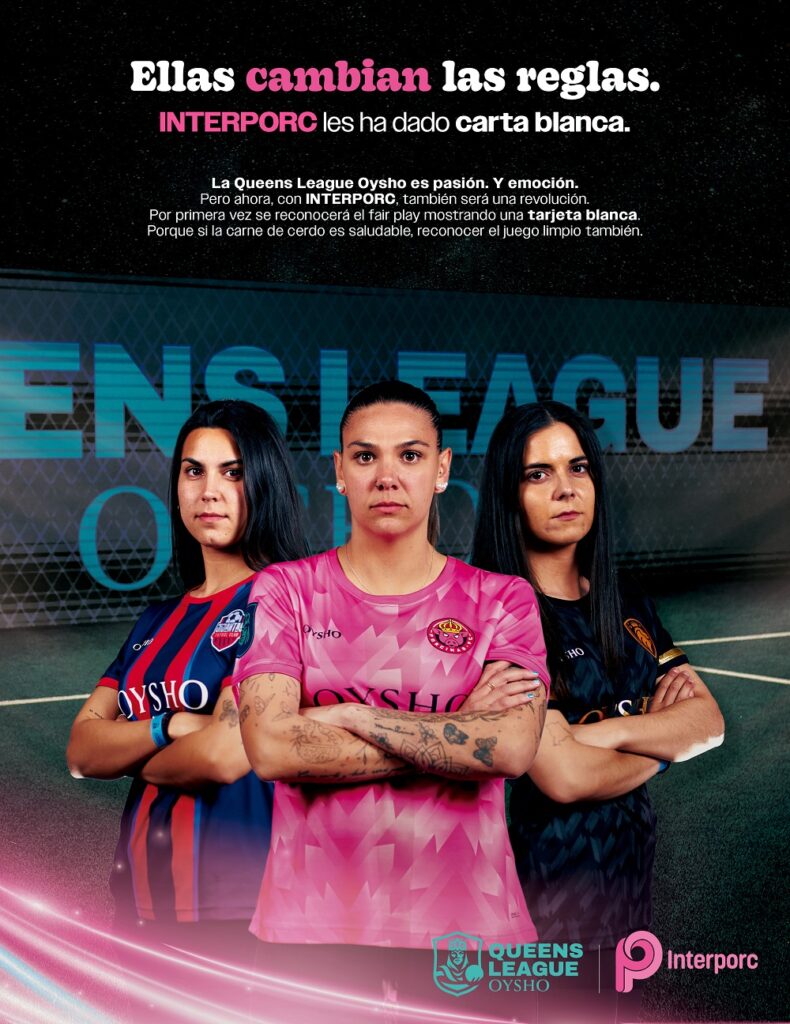 White card
The Interporc white card may be used by the referee at his discretion throughout all the days to reward a fair play action between the players. The action will be reinforced by issuing a television U throughout the stadium at the time the card is shown.
Messages that will be displayed include the following: White card to sound play! Interporc gives its tens to the fair play master move carried out by (name of the player). Now you know that, both in football and in your diet, a healthy play is possible.
The matches of the Queens League Oysho and Kings League InfoJobs are broadcast on the official competition channels (Twitch, YouTube and TikTok). For its part, the game at 8:00 p.m. on both Saturday and Sunday is also broadcast on Cuatro.