The UECBV, European Union of the Cattle and Meat Trade) together with other organizations of the European livestock sector has started the European campaign 'Ceci n'est pas un steak' (This is not a steak), in which fundamental questions are raised about consumer information and cultural heritage. The campaign responds to the possibility that, next November, the European Parliament decides to allow legal loopholes in food names to protect 'vegan sausages' or 'vegan burgers', livestock organizations have started this campaign and they call for the mobilization of the entire sector.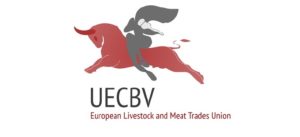 En el manifiesto de la campaña, las organizaciones europeas destacan el hecho de que "al considerar los productos veganos, se tiende a olvidar que a los agricultores europeos les interesa tanto producir proteínas vegetales como animales y que no se oponen a la producción de proteínas vegetales para productos veganos.
La campaña responde a la posibilidad de que, en el próximo mes de noviembre, el Parlamento Europeo decida permitir vacíos legales en las denominaciones de alimentos para proteger las 'salchichas veganas' o las 'hamburguesas veganas', las organizaciones ganaderas han iniciado esta campaña y hacen un llamamiento a la movilización de todo el sector.
Esta campaña cuenta con el apoyo, a parte de EUCBV, de las siguientes organizaciones de la UE: CLITRAVI (Industria europea de la transformación cárnica), EFFAB (Foro europeo de ganaderos de reproducción), AVEC (Asociación de transformadores de aves y de comercio avícola en la UE), Copa Cogeca (La voz unida de los agricultores y las cooperativas agrarias europeos), IBC (Confederación internacional de carniceros).