From May 22 to 26, ACCIÓ held the International Business Days focus Europe, five thematic days in which current business opportunities in European markets have been brought closer to Catalan companies to promote their trade agreements with other markets everyone. Within this framework, a session was held around the design and fashion sector, where the Leather Cluster Barcelona and other clusters in this field, MODACC and AMBIT, were present, and all the directors of ACCIÓ's external offices participated in Europe.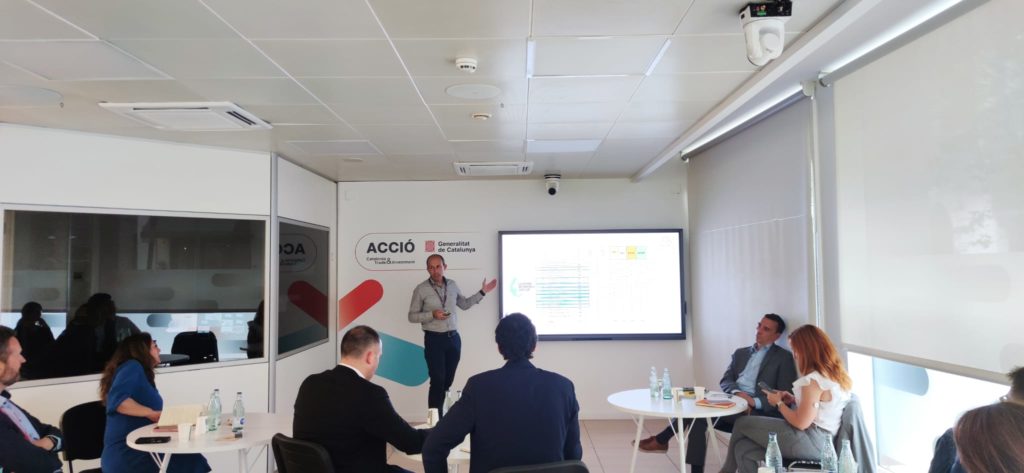 The aim of the conference was for the clusters to be able to interact and find out first-hand about the trends in the European markets, and look for possible opportunities for the companies in their cluster.
In his presentation, Jordi Vidal, executive director of Leather Cluster Barcelona, explained to the attendees about the leather cluster and the entire business ecosystem that is part of it, about the main transforming and transversal projects that the cluster is carrying out carried out with different companies and agents of the value chain of the leather industry aligned with the main strategic axes of the association such as the circular economy, sustainability, talent, sustainable fashion and shared value.