The XIX edition of 'Madrid Fusión Alimentos de España' has been held, which will take place between May 31 and June 2 at the Ifema fairgrounds in Madrid and which, this year, is dedicated to circular gastronomy. This is the first edition of this important international event on gastronomy that has the Ministry of Agriculture, Fisheries and Food as the main sponsor. Through 'Alimentos de España', the ministry will participate in the next three editions of this congress in order to reinforce its strategy of acceptance, visibility and knowledge of the agri-food industry and national gastronomy.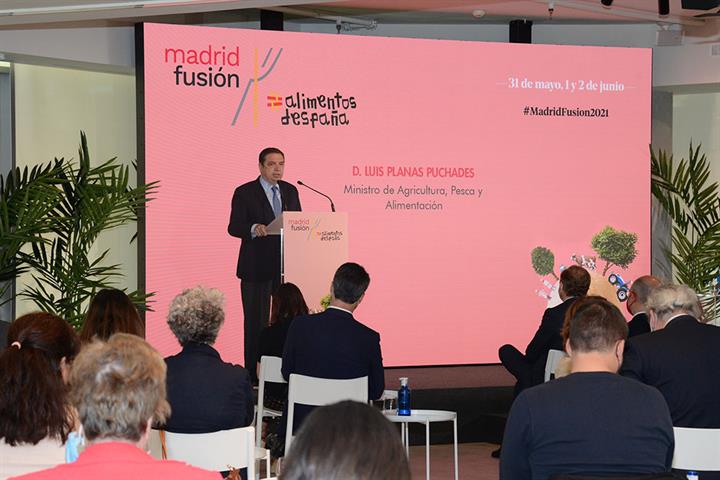 Luis Planas has highlighted three aspects that affect the entire agri-food sector and that will be addressed at the Madrid Fusión-Alimentos de España celebration:
The healthy character of our products, since the Mediterranean diet means fresh and local products that provide health to those who consume them.
Sustainability and the concept of circular economy.
Innovation and digitization as a key element for the development and evolution of the Spanish agri-food sector.
The circular economy is based on:
Local agriculture.
Reinforcement of short circuits.
Consumption of seasonal products.
Culture of use against waste.