In a simple and emotional event held at the headquarters of the Ministry of Agriculture, Fisheries and Food, the Zamora meat industry Moralejo Selección has received the Premio Alimentos de España 2019 a la Internacionalización. The award ceremony for these recognized awards was chaired by the Minister of Agriculture, Fisheries and Food, Luis Planas, who highlighted the essential role of the entire agri-food sector as a protagonist of the economic recovery and invited food and gastronomy are one of the common threads to convey to the rest of the world an image of Spain as an attractive, efficient and solvent country.
On the part of Moralejo Selección, its CEO, Enrique Oliveira Moralejo, has been in charge of collecting from the hands of Minister Luis Planas himself this award that he shares with his brother Mario Oliveira Moralejo, who has not been able to be present at such an emotional moment due to the demanding restrictions given the health situation we live in.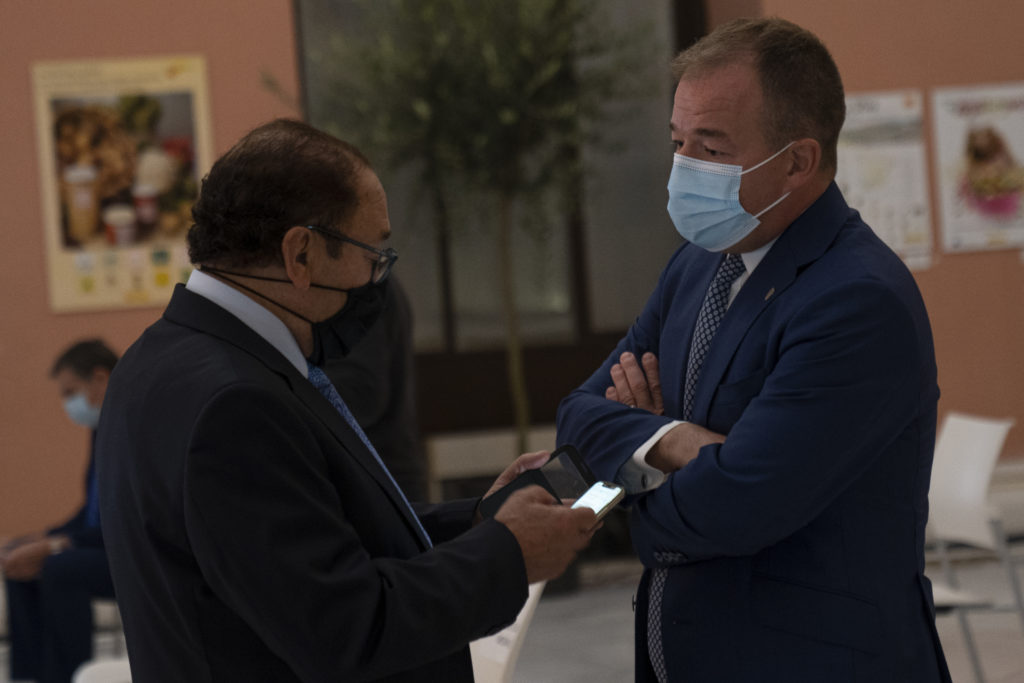 In the words of the Oliveira brothers, "this award is an honor received by the entire Moralejo family, the blood family – our grandparents, parents and uncles who instilled in us love for this profession, our women and children and our sister – but also It is for all that family that we form with our entire team, collaborators, farmers and institutions, who trust in our project and without whom we would not have been able to achieve this dream come true ".
Since its inception in 2005, the Oliveira Moralejo brothers had a clear export vocation that has led them to commercialize their products in more than 35 countries, today being one of the main exporting companies of suckling meat in our country, leader in volume of commercialization and turnover and one of the most important lamb processing companies in Europe.