PROVACUNO, Interprofessional Organization of Beef, has prepared for these summer months a campaign that seeks to promote the consumption of Spanish beef in our country. After several months of confinement, the sector launches Muy Fans de lo Nuestro to encourage us to gather enjoying around the beef the return to the so-called new normality.
With the arrival of summer and the end of the state of alarm, the campaign will launch various promotions and actions at the point of sale, the media, social networks and the website of www.fansdelvacuno.es so that users know the goodness of the meat of Spanish beef, considered the best in the world for its tenderness, flavor and quality, for the diversity of its breeds spread throughout the territory and for the versatility of its different cuts, which invite you to share unforgettable moments around the table.
Presentation of the campanya, in Lleida
The presentation of the campaign took place this morning at the La Boscana restaurant (Bellvís, Lleida), with the presence of the president and CEO of PROVACUNO, Eliseu Isla and Javier López, respectively. In addition, José Miguel Herrero, general director of the Food Industry, of the Ministry of Agriculture, Fisheries and Food participated in the act online; and the Minister of Agriculture, Branch, Fishing and Food of the Generalitat de Catalunya, Teresa Jordà.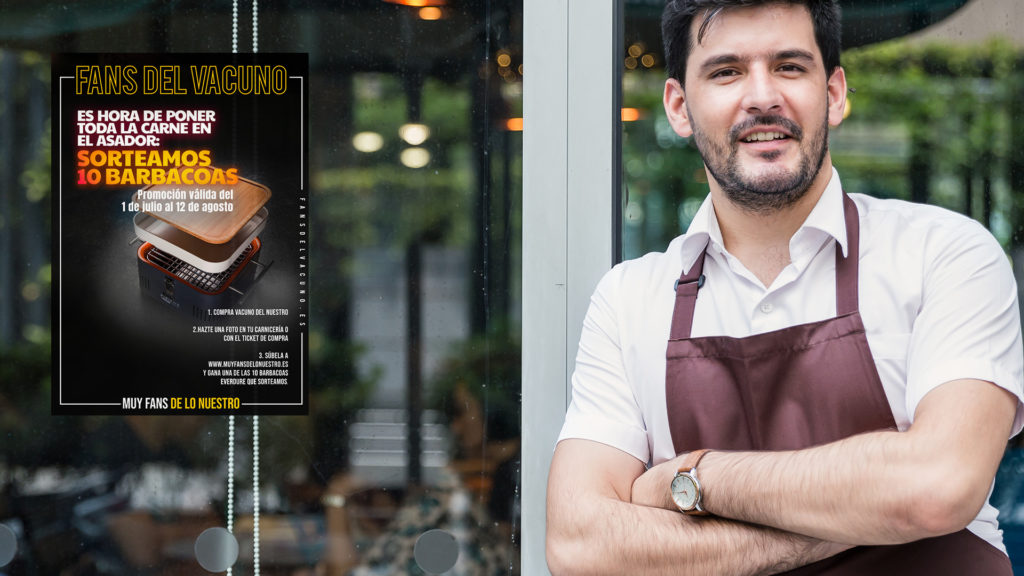 Vital campaign for the sector
Eliseu Isla, president of PROVACUNO, the Muy Fans de lo Nuestro campaign is vital for the sector: "After so many weeks without being able to enjoy ourselves, we want to promote an action that many of us are looking forward to: that of sitting at a table with friends and family and enjoy a joint banquet, around a barbecue, a barbecue … with top quality beef. "
Strategic sector
Among the actions that will be carried out in the coming weeks, the new campaign labeling, Muy Fans de lo Nuestro, stands out, which will identify meat on the shelves of supermarkets and butchers to differentiate it, and continue supporting a sector that has been able to self-supply the entire population without having to depend on other countries. "A strategic, essential sector that we must all continue to bet on. And the best way to support is to choose ours, everyone's, your beef, "insisted Javier López, general director of PROVACUNO.
PROVACUNO will count for the first time with the support of distribution and with the participation of butchers from all over Spain.