Thanks to the European program Lechal, Cordero and Cabrito. Tasty and sustainable. Choose European Origin, INTEROVIC has presented this weekend in Castuera the first transhumant ROADSHOW that will tour the main royal glens of Spain for the next three years.
A cultural initiative that aims to highlight the sustainable nature of sheep and goat production. Through a dynamic program of activities INTEROVIC wants to attract society to the towns to make known first-hand the environmental, social, economic and historical benefits of this livestock. An activity linked to the rural world where the towns suffer more and more abandonment and little generational change.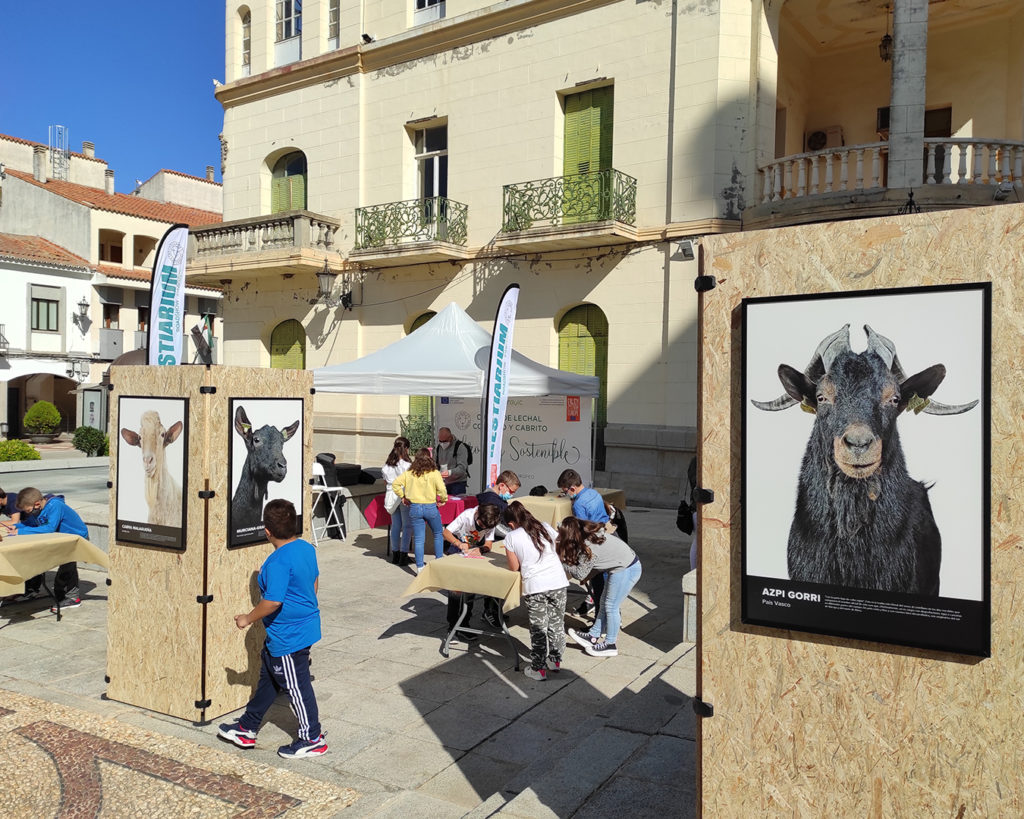 The ROADSHOW is starred by a caravan with large-format images from the BESTIARIUM photographic exhibition that will tour the villages where the transhumant sheep pass by in search of the best pastures.
It is an exhibition that was born with the aim of promoting the approach of our native breeds to society. José Barea, author of the book BESTIARIUM-Razas Autóctonas Españolas, has dedicated more than a decade of work and traveled thousands of kilometers to graphically document the more than 200 autochthonous breeds of our country.
Transhumance, Intangible Heritage of Humanity
Transhumance represents one of the most profitable livestock farming methods in the world. On the one hand, the hut's pursuit of animal welfare is maximized by housing the animals in cool places in summer and warm in winter. A search that involves the use of natural resources, such as pastures and rainwater, which are otherwise lost without anyone taking advantage of them.
This route of hundreds of kilometers has allowed the construction of an asset of cultural interest such as the Cañadas Reales around these routes. In our country, it is estimated that there are about 125,000 kilometers of this type of road. The work of the transhumants has always been a way of maintaining communication and union between peoples.