Tönnies plans to invest 75 million euros in a mega pig unit in Calamocha, Aragon province. The project, which is pending integrated environmental authorization, would take about four years to build. The pig industrial complex will have a pig slaughterhouse, cutting room and processing room, as well as offices, service personnel, laboratory and other auxiliary buildings.
The future Calamocha pig slaughterhouse will be, as indicated in the basic project, state-of-the-art and will reach a final production capacity of 10,000 pigs per day in two shifts. It will also have a state-of-the-art cutting plant, assisted by robots, and which will meet the highest safety requirements at work, as indicated.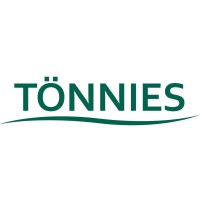 At the same time, in the planned investment space, the construction of a modern production plant for processed or convenience products with packaging capacity for the production of ready-to-eat pork products is planned.
The report presented by the German company indicates that the pork products obtained will be marketed in Spain and in the countries of the European Union. It is also planned to sell frozen pork cuts for export to Asia and other parts of the world based on Tönnies' existing international sales markets.