Located in Mercabarna, 15 minutes from the center of Barcelona, ​​the new center has a total area of ​​20,420 m2 with 13,582 m2 of production area including cutting, filleting and processing areas for beef, sheep, pork and poultry products. Of the work area, more than 8,000 m2 are refrigerated area, supplied with more than 1,600 kW of refrigeration power, which allows us to produce both fresh and frozen products.
To offer the best ecological profile of this new infrastructure, the refrigerants used are products without residue and clean for the environment (glycol and ammonia), the air conditioning of the offices is carried out by hot and cold water in addition to having photovoltaic panels that provide more than 100 kW of energy. As a measure within the principles of the circular economy, hot water is obtained by reusing the heat generated by our own machinery.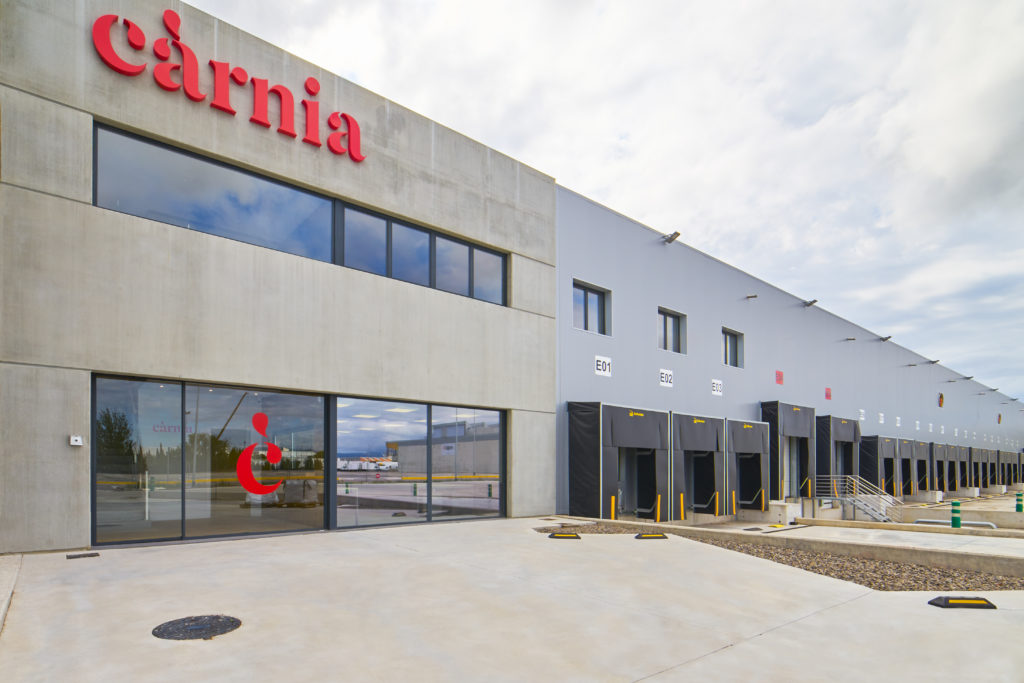 Finally, this new infrastructure has its own treatment plant, as well as a specific selective waste collection system.
Thanks to this development, it is possible to integrate meat production lines that include fresh and frozen products, filleted, elaborated, pieces and channels to serve more than 1,500 daily orders from all markets: from local restaurants to international export markets, going through most of the modern layout.