On September 20, the second edition of the European Animal Welfare Symposium will take place, which, on this occasion, will take place in Sparks, Brussels. This symposium, organized by the interprofessionals Interovic (sheep and goats), Provacuno (cattle) and the Hungarian interprofessional JTT (sheep), arises from the need to create a meeting point in which to bring together all the actors involved in caring for and guaranteeing and ensure animal welfare, and aspires to be a forum of international interest for all links in the production chain of the meat sector.
These three associations have a serious commitment to animal welfare, sustainability, the Farm to Fork strategy and the Carbon Neutral 2050 objective. This commitment not only remains in good intentions, but is also demonstrated with the different initiatives that each of the organizations is leading and implanting among its producers to guarantee success in the fight to curb climate change and a sustainable and respectful production model.
FREE REGISTRATION ONLINE OR PRESENTIAL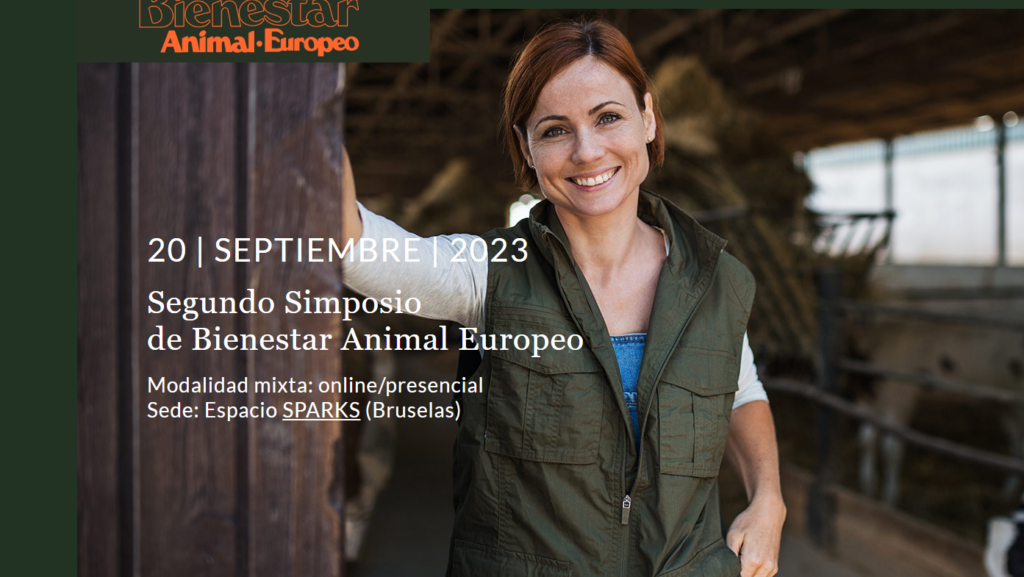 It will be the second edition of a meeting focused on the welfare of animals for livestock production in general and ruminants for meat purposes in particular. Possibly the first worldwide meeting of these characteristics and dimensions to address, from the scientific field, all aspects that guarantee animal welfare.
Animal welfare in the EU brand
The objective will be for scientists, technicians, producers, certifiers, farmers and different stakeholders in the chain to debate and analyze, from a scientific and technical point of view, the situation of animal welfare within the framework of the European Union.
Special attention will be paid to the aspects of application of the legislative proposals that affect the reality of livestock and the contribution of accredited certification systems as tools to grant full guarantees of objectivity in the assessment of animal welfare to all parties involved: farmers , distribution chain, consumers and Public Administrations.
The organization and technical secretariat of the Symposium will be the responsibility of a select group of experts, scientists and technicians with proven experience in the field of this matter.
PROGRAM
8.30 – 9.30 Registration and welcome coffee
9.30 – Official welcome
9.35 – Institutional inauguration
9.50 – Round table #1 – Situation analysis on animal welfare in livestock production in Europe
11.00 – Round of questions
11.30 – Round table #2 – From science to the table, going through certification
12.40 – Round of questions
13.00 – 14.00 Lunch
14.00 – Round table #3 – Consumption and animal welfare
15.10 – Round of questions
15.45 – Conclusions
15.55 – Institutional closure