APLF returns from March 13 to 15, 2023 with a new edition at the World Trade Center in the city of Dubai in the United Arab Emirates, this will be the second consecutive edition of the APLF fair that is held outside its traditional headquarters in Hong Kong , due to the travel restrictions imposed in the region during the pandemic. APLF will return to Hong Kong for the 2024 event.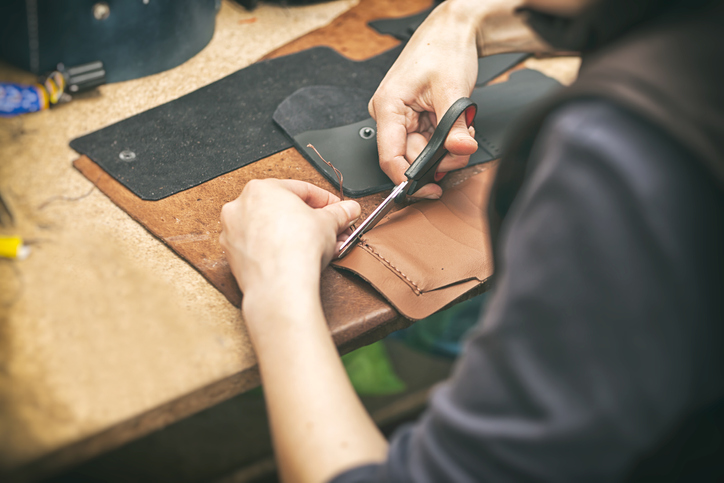 Halls 1 to 3 of the Dubai World Trade Center (DWTC) will host the three APLF fairs (Leather, Materials+ and Fashion Access) and all of them -as usual- will be held simultaneously covering the entire global supply chain of the leather industry, tanning, manufacturing and finished products.
In total, there will be around 350 exhibitors of materials, chemicals and machinery from 29 countries, including Spain. The expectation is that the Dubai edition will receive around 6,000 visitors.
The lifting of China's mandatory quarantine and travel restrictions and the reopening for overseas business and tourism travel will see the return of Chinese exhibitors and buyers to APLF. After three years of restrictions, Chinese leather, shoe and leather goods manufacturers are on the move, and with the doors of international markets reopened, their first stop will be APLF.
SPANISH PARTICIPATION COORDINATED BY ACEXPIEL WITH THE SUPPORT OF ICEX
In the Spanish participation coordinated by ACEXPIEL – Spanish Tanning Association with the support of ICEX- 4 companies will participate:
LA DOMA SA DE CURTIDOS (Stand: S2-D02-ES) https://www.ladoma.com/
La Doma is a world producer of lambskin for the fashion industry, which exports more than 80% of its production.
CROMOGENIA UNITS ( Stand: S1-E22-ES) https://www.cromogenia.com/
Cromogenia Units develops, manufactures and sells a complete range of specialties for the Leather Industry, being a global supplier for this Industry and one of the leading companies worldwide.
LEATHER QUIMICA (Stand: S1-F26-ES) https://leatherquimica.com/
LEATHER QUIMICA offers a complete assortment of chemical specialties for the manufacture of tanning, which competes with the most accredited products in the market and the current processes are carried out in accordance with international quality standards, formalized by obtaining the ISO certification. 9001:2015.
TEXAPEL (Stand: S1-Q06-ES) https://www.texapel.net/
TEXAPEL, a company dedicated to the development and production of chemical solutions for the leather industry.
The international marketing and export of TEXAPEL has been built through trips, prospecting and active participation in the international fairs of the sector.
TEXAPEL is a member of the ZDHC (Zero Discharge of Hazardous Substances) program.