The Departament d'Acció Climàtica has committed aid for the purchase of fodder for cattle, sheep, goat and horse farmers, and the possibility of having water tanks in exceptional cases for those farms that cannot have them. The aid also extends to beekeepers and rabbit farms. These aids will reach up to 10 million euros to offset the expenses that will be generated by farmers in the next four months, which will be "harder".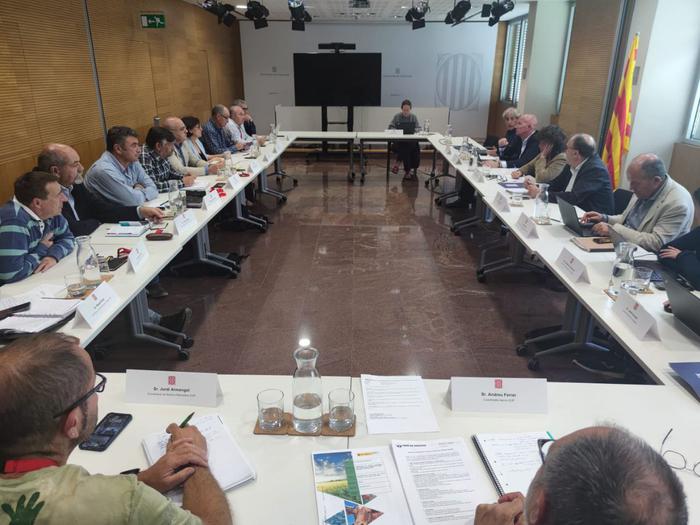 Estas ayudas directas se han articulado de forma urgente para complementar las anunciadas por el Ministerio de Agricultura, Pesca y Alimentación y que el Govern de la Generalitat considera insuficientes para cubrir todos los gastos derivados de la falta de pastos. En concreto, el Departament dará una ayuda de 60 euros por cada unidad de ganado de vacuno de carne extensivo y de equino, 15 euros por ovino y caprino de carne extensivos; y 75 euros por cada cabeza de vacuno de leche, y 15 por el caprino de lechero.
Estas ayudas, ya acordadas en la reunión técnica anterior, se complementarán en el sector de la apicultura y en las granjas de conejos. En concreto, los productores de miel recibirán 10 euros/polilla y las granjas un total de 5 euros por conejo. El total, el Departamento ha previsto destinar unos 10 millones de euros a hacer frente a estos gastos derivados de la sequía.
Más información: Generalitat de Catalunya