The lack of rain causes a lack of pasture, which will force the farmer to have to buy feed and fodder to be able to supply this lack of food for the animals. This situation is going to suppose a considerable increase in the cost of animal feed for extensive livestock, as already warned by the different agricultural organizations.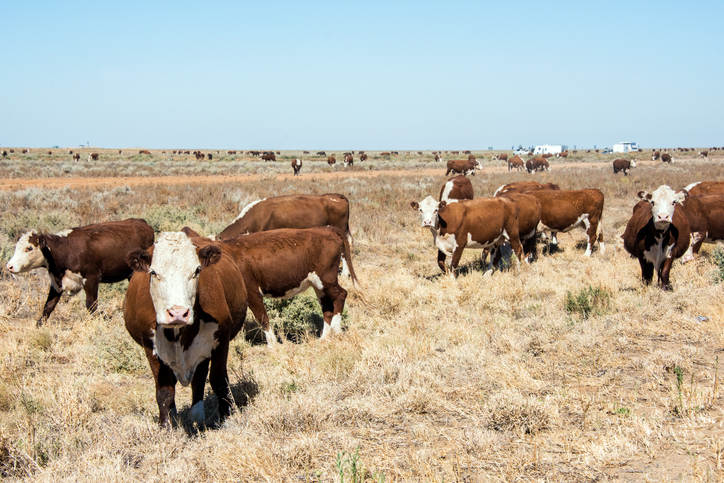 La Revista Cárnica has compiled some opinions of the associations of the sector. And they all point to the fact that "the situation is serious" and that "the sector faces millions in losses." The Union of Small Farmers (UPA) in Aragon has called on the competent authorities to implement a Comprehensive Plan to anticipate "the serious situation of losses that the Aragonese countryside is going to experience", which will affect livestock: "In livestock farming, especially extensive and semi-extensive, it is already certain that there will not be enough grass available and that the losses for farmers will be in the millions."
UAGA, the Union of Farmers and Ranchers of Aragon, UAGA-COAG, adds that "sheep farmers do not have pastures to feed their cattle, and the same thing happens to beekeepers: the scarcity of vegetation in the mountains prevents the bees find food.
On the other hand, ASAJA Castilla-La Mancha has launched the Agricultural and Livestock Drought Observatory, which aims to become a permanent information space on the impact of drought and water scarcity on agriculture and livestock in the region. .
A team of technical professionals from the agricultural organization will be in charge of analyzing and assessing the state of the crops and the livestock herd periodically, in such a way that all the information collected serves to transfer the critical situation to the public Administrations, as well as to inform to citizenship.
In Catalonia, the president of the Generalitat, Pere Aragonès, has stated that the drought is the most serious problem facing Catalonia at the moment.
COAG Andalucía has warned that the Andalusian countryside is suffering from an "unprecedented crisis" caused by a "harsh" drought that has already "destroyed" the cereal and sunflower campaigns, has "diminished" the olive grove campaigns, fresh vegetables, forage crops and "pastures that directly impact livestock".