ANAFRIC was present at Meat Attraction with a booth grouped together with 7 associated companies in a 300 m2 site, where clients and associates met, and in which they offered continuous tasting of beef, sheep, goat and pork meat by the exhibiting companies in the stand.
The 7 participating companies in the ANAFRIC booth (Carnes Fèlix, Cárnicas Sierra Sur, Fribin, Frimancha, Meat Center Ibérica, Moralejo Selección and Murgaca), valued very positively their experience in the second edition of Meat Attraction, as well as the ANAFRIC stand as a point of attention to its customers and relationships with the meat sector, highlighting the large influx of visitors to this stand, the new contacts and the business opportunities generated there.
Photo. Associated companies in ANAFRIC's stand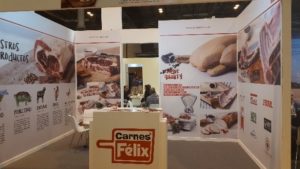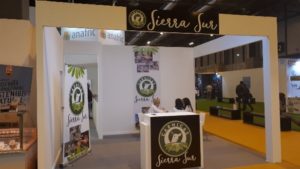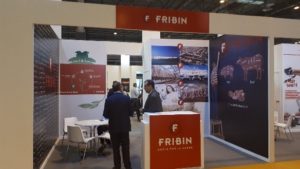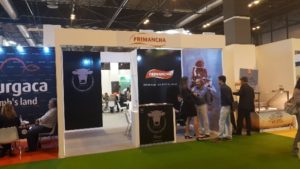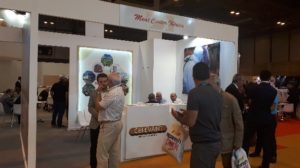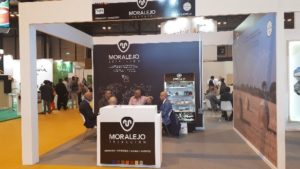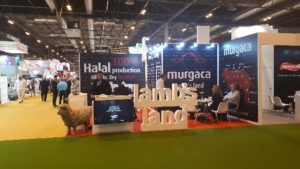 On the first day of Meat Attraction, the Minister of Agriculture, Luis Planas, visited the ANAFRIC booth, being received by Marcel Ruiz, Vice President of ANAFRIC, who attended all his questions about the association and on the the booth featured in Meat Attraction.
Photo. Minister Luis Planas wave to Marcel Ruiz (ANAFRIC's Vice President).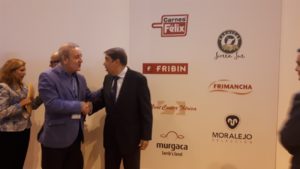 During the 3 days that Meat Attraction lasted, from the 18th to the 20th of September, it was possible to attend the great variety of technical activities, demonstrations , competitions, debates etc., all of them related to the world of meat. Meat Attraction is a young professional fair that, in two years on the way, captures the interest of professionals and companies, constituting a meeting point and an essential event in the meat sector.
Photo. Activity at the ANAFRIC booth during Meat Attraction.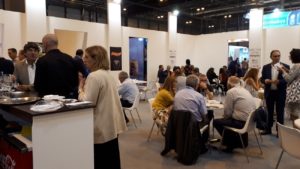 With its presence, ANAFRIC has reinforced, for the second year in a row, its commitment to Meat Attraction, the only professional fair aimed exclusively at the meat sector and in which for 3 days constituted an important point of supply and demand both national as international, and where the main companies and professionals related to the sector met.