The Interprofessional Agro-Food Organization of Sheep and Goats, INTEROVIC, in the face of the situation of stock of sheep and goat meat due to the closure of the HORECA sector, has carried out a search for alternatives that allow them to deliver their products directly to Spanish households, the only way to give output to the surplus volume, which is estimated at 70% of production. INTEROVIC and Amazon have worked together to market these meats through the Amazon Prime Now express delivery service available to Prime customers in Madrid and Barcelona. In this way, traditional producers and ranchers of sheep and goats hope to open cuts specially designed for home consumption, offering delicious, healthy meats with proven social and environmental benefits.
Raúl Muñiz, President of INTEROVIC, explains that "this agreement marks an unprecedented milestone in the sector. The support of Amazon is an opportunity to boost online sales, with very little presence of our products so far, and will also serve as a window to publicize new cuts of lamb and kid meat."
Since the beginning of June, Amazon has incorporated a selection of traditional lamb and kid cuts, such as chops, leg and shoulder, into its catalog in Amazon Prime Now. Likewise, this offer is enriched with the new cuts, easier and faster to cook, such as churrasco or lamb leg steak.
Through the following links, consumers in Madrid (here) and Barcelona (here) can access the purchase of these products.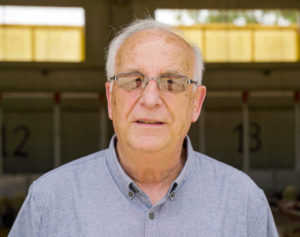 The best sheep and goats, at home
Jaume Farràs, partner of Anafric, appears in the Amazon promotional video. Jaume Farràs has a feedlot and a slaughterhouse in Sant Llorenç d'Hortons (Barcelona). A few years ago, together with his son and his wife, they found a new sales channel in exports that revolutionized their business.
"This crisis has affected us a lot internationally. In addition, when arriving in spring, it must be taken into account that it is the season of greatest lamb production because it is when the most young are born and there is an abundance of pastures, "explains Jaume.
Although the feedlot is a place of passage, Jaume adds: "We are committed to quality and this means always guaranteeing the same product thanks to a careful diet with natural feed, good stables and a careful slaughter process."