From May 10 to 13, the  Rec.0 Experimental Stores will be held. This is an activity that shows the transformation of the Rec neighborhood in Igualada, into a pop up of fashion stores. For four days, major local and international brands and independent and emerging fashion designers sell their stocks and samples at unique prices.

Organized since November 2009, Rec.0, which has a biannual edition, has become a reference event for fashion, heritage and culture in Catalonia, where some 100 brands participate and is visited by more than 100,000 people.
Leather Cluster Barcelona and the Igualada Leather Museum will organize different guided tours and conferences that will be part of the cultural activities agenda of the festival in this spring edition.
This year the collaboration between Rec.0 and the cluster presents new features compared to previous editions. Visitors, in addition to enjoying free guided visits to the Cal Granotes Museum and the Curtidos Badia tannery, already organized in recent years, will be able to participate in a historical route led by Miquel Vila and attend a conference given by Sandra Quilez.
At Adoberia Bella, the headquarters of the Leather Cluster Barcelona located in the heart of the Rec neighborhood, the conference "La Piel de Gaudí. Curing leather and keeping history ", by Sandra Quilez, Restaura 2020 Award winner for her work as restorer and curator of leather furniture designed by architect Antonio Gaudí at Palau Güell. An invaluable and irreplaceable legacy that has to be preserved for future generations.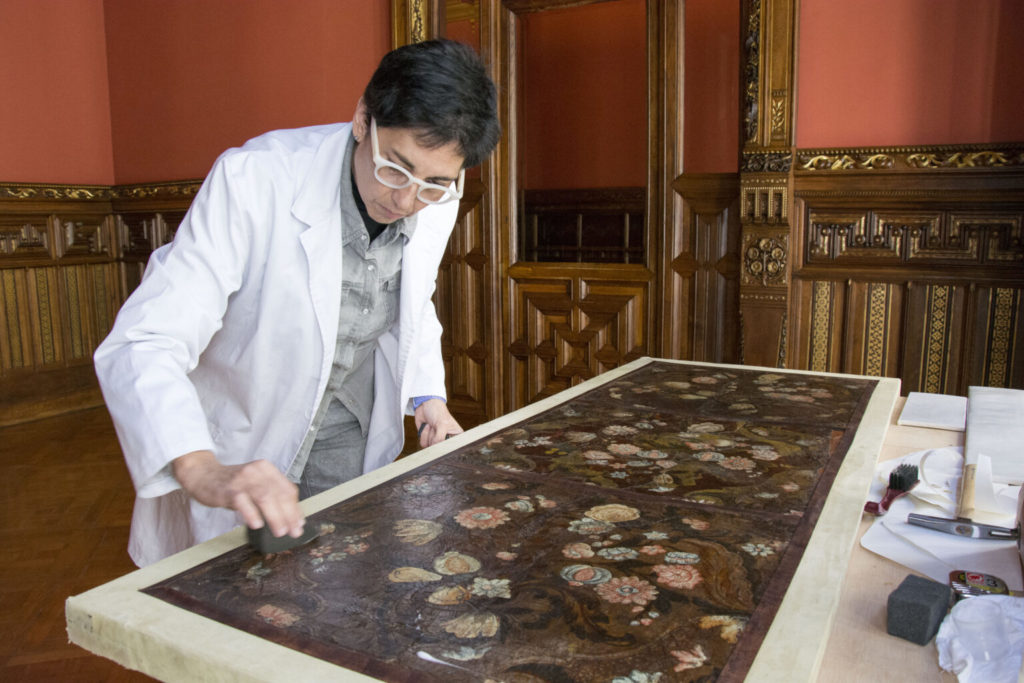 On the other hand, on Saturday May 13 at 11 a.m. the route "History of Igualada, the Rec and the tanneries (987-1920)" will be organized by Miquel Vila Badia, linked for many years to the tanning industry of Igualada and knowledgeable expert in the history of the leather sector in the city. The route will end at the old Cal Granotes tannery and you can visit the space freely. The meeting point to start this activity is Pius XII Square.
From Leather Cluster Barcelona, we encourage you to participate in this whole series of activities with the skin as the protagonist and to enjoy these four days of fashion, culture and gastronomy in the Rec neighborhood of Igualada.
Here you can consult the agenda of all the cultural activities of this edition of Rec.0: https://www.rec0.com/es/activitats/