More than 200 scientists, technicians, producers, certifiers and farmers attended the event organized by the Interovic, Provacuno  and JTT interprofessionals, with the technical direction of the Spanish Animal Protection Society (SEPROBA). This congress, organized on November 14 in Madrid, is part of the set of actions planned within the European campaign to promote animal welfare "European Animal Welfare Commitment 2022/2024", in which these three interprofessionals have been working together since the beginning of this year to respond to the demands of European citizens in terms of animal welfare.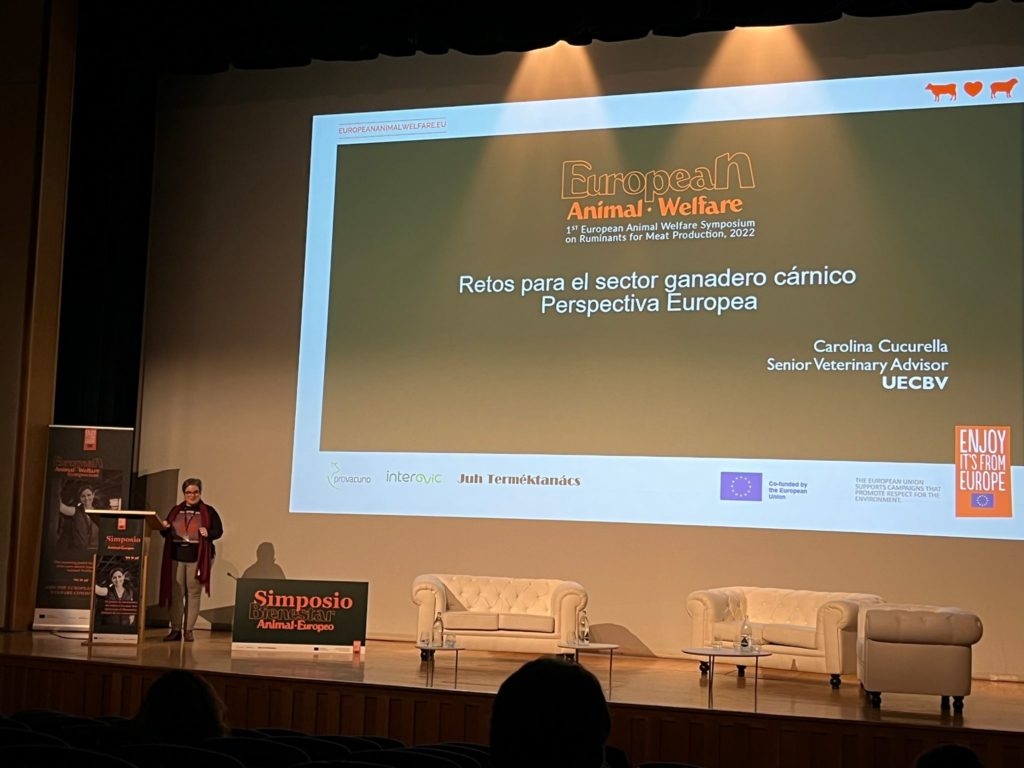 In the words of Tomás Rodríguez, director of Interovic: "The keys to this first edition of the European Symposium on Animal Welfare are based on defending the guarantees that our commitment includes; opening the debate on those aspects that concern and worry the sector; raising awareness about the great importance of using science and accredited certifications and, of course, knowing the opinion of all the agents involved in the process, from farmers and technicians to distribution or public administrations".
Conclusions
After the round table, in which the philosopher and writer Fernando Savater were present; the veterinarian in the European entity European Livestock and Meat Trading Union, Carolina Cucurella; Professor Dr. Sándor Kukovics, ruminant expert and author of more than 35 books and 1,400 articles; or that of the vice-president of the European farmers' association COPA-COGECA, Adam Drosio, the day ended with the following conclusions:
The Symposium is held due to the demand of European society in terms of animal welfare.
Farmers have the primary interest in maintaining the health and welfare of animals.
The scientific criteria applicable to animal welfare must be based on practice and the current level of knowledge, not on sentiments or ideologies.
NGOs must achieve their goals, but they must never compete with official veterinary inspections.
The Mediterranean calf fattening model is very efficient, due to the low recorded mortality and the high quality of the meat. It is an efficient production intrinsically linked to animal welfare.
Animals are not human beings in disguise.
What disappears from everyday life is deified, which refers to the ignorance of animals and their environment by urban society.
To extend human rights to non-human animals is to begin to devalue human rights.
The transition to more sustainable food systems is not conceived without changes in consumption patterns.
The scientific evidence and the knowledge on which the new legislation will be built is scarce, which is worrying.
The way to guarantee animal welfare levels is through animal welfare certifications.
The accredited certification models are the method that gives the best guarantee, although the difference is still not well known by many sectors of the population.
OANOTHER INFORMATIONS ABOUT WELFARE SIMPOSIUM