On September 28, the European Livestock Voice network organizes a webinar entitled: The future of livestock farming in the EU and beyond. EU associations representing the livestock value chain have come together to organize this key event on the future of livestock farming.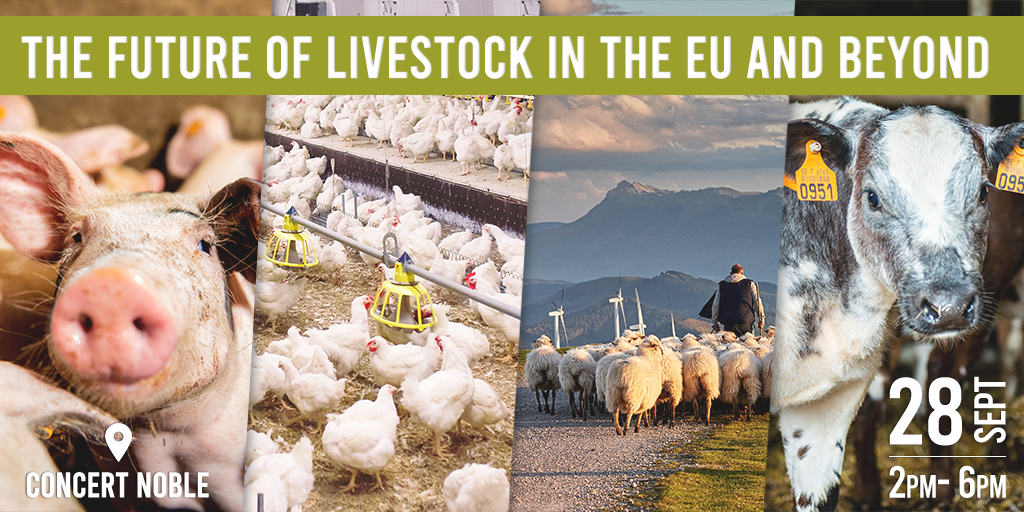 The event aims to offer an open debate between scientists, policymakers, NGOs and the private sector, to show our willingness to seek dialogue with all stakeholders and address social challenges through viable and practical solutions.
The event is by invitation only. If you are interested in attending, please contact: [email protected]
Program
14:00 – Opening remarks by event moderator, Rose O'Donovan, editor of AGRA FACTS followed by:
Keynote Address: The Multifaceted Benefits of Livestock Farming
• Thanawat Tiensin, Director of the FAO Animal Production and Health Division
14:25 – Round table: Animal welfare in livestock farming
Setting the stage: Leonard Theron, University of Liège
Panelists:
• Antonio Velarde, IRTA
• Lucie Carrouée, DG SANTE
• Inês Grenho Ajuda, Animal Eurogroup
15:10 – Round table: Livestock and Environment
Setting the stage
Panelists:
• Pablo Manzano, Basque Center for Climate Change
• Catherine Geslain-Lanéelle, DG Agriculture
• Célia Nyssens, European Environment Office
15:55 – Coffee break
16:25 – Roundtable: The role of livestock in healthy diets and nutrition
Setting the stage: Stefaan De Smet, Ghent University
Panelists:
• Alice Stanton, Royal College of Surgeons of Ireland
• Camille Perrin, BEUC
• DG SANTE
17:10 – High-level panel: Future EU livestock policy
Panelists:
• Esperanza Orellana, Ministry of Agriculture, Fisheries and Food of Spain
• Marco Contiero, Greenpeace EU
• Pekka Pesonen, Cogeca Cup
• MEP to be confirmed
17:55 – Closing remarks: Moderator
The event will be followed by networking drinks and a walking dinner.