Interovic, the sheep and goat interprofessional, together with its Hungarian counterpart, JTT, and the Spanish beef cattle interprofessional, Provacuno, reiterate their joint commitment to accredited certifications in animal welfare, which have become an essential tool for the consumer who wants to have guarantees and reliability on the promises that a product makes.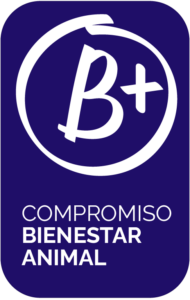 However, not all certifications offer the same guarantees and reliability. Only those certifications that have been accredited by a National Accreditation Entity, such as ENAC, have the additional guarantee offered by accreditation.
Within the great variety and options that we can find in the field of certifications, there are different levels or types of certification. Among all of them, only the accredited certifications have been evaluated by ENAC and therefore have all the guarantees and reliability offered by the evaluation by a National Accreditation Entity that, as such, is internationally recognized.
Certification processes for continuous improvement and profitability on farms
In addition to the great advantages that accredited certifications provide for the consumer, those that they imply for the farmer himself are also important. In this sense, an accredited certification process supposes the implementation of a process that involves the registration of parameters, which provides farmers with a control and monitoring system that allows analyzing the information that, beyond promoting and guaranteeing the well-being animal.
"From Provacuno, Interovic and JTT, we are clear that animal welfare is not something optional, but a key issue for everyone's future and, for this reason, our commitment is total", adds Javier López from Provacuno.