The Spanish Federation of Municipalities and Provinces (FEMP) and the six Interprofessional Organizations of the meat sector (OIAS) have given new impetus to the collaboration launched in 2021 with the signing of a new agreement for, once the XIII Plenary of the FEMP, include the Livestock-Meat Municipal Network as a new municipal network framed in the FEMP, and to which its associated Local Entities may adhere: Thus, the basic purpose of this new agreement is to establish the basic operating structure of the which will be a future FEMP Network, from the Plenary session in September.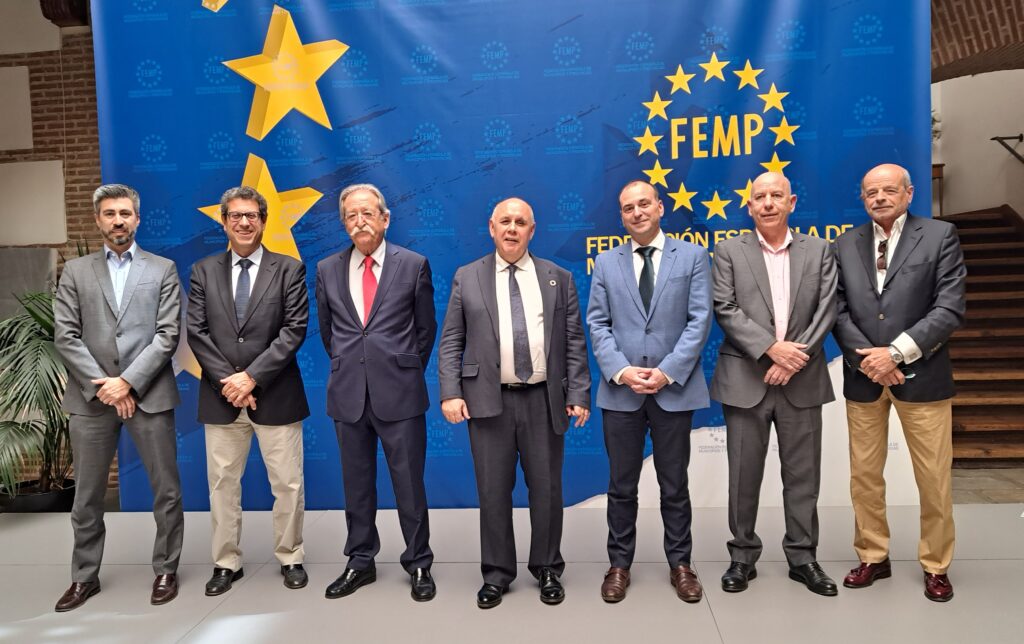 The agreement has been signed at the FEMP headquarters by its general secretary, Carlos Daniel Casares, and the representatives of the OIAS: Raúl García (President of ASICI), Jordi Montfort (General Secretary of AVIANZA), Javier Gómez (President of INTERCUN ), José Friguls (Treasurer of INTEROVIC), Alberto Herranz (Director of INTERPORC) and Francisco Javier López (Director of PROVACUNO).
The Municipal Livestock-Meat Network is an initiative launched by the Interprofessionals to work jointly with the Spanish municipalities that have a significant presence of livestock and industrial activities in their territory, and in June 2021 the sector representatives and the FEMP They signed a Framework Agreement by which the collaborative work for its development began.
With the new framework signed now, the Network takes a qualitative leap to strengthen its mission of giving visibility to the role of municipalities in the development of the sector, as well as promoting public-private collaboration and dialogue between the livestock-meat sector and the local entities, developing actions or strategies for the development and promotion of the sector.
Other information