The new I.G.P. Cabrito de Extremadura at the Higher School of Hospitality and Agrotourism of Extremadura. The event was attended by the President of the Junta de Extremadura, the Minister of Agriculture, Rural Development, Population and Territory and the General Director of Agriculture and Livestock, among other regional authorities.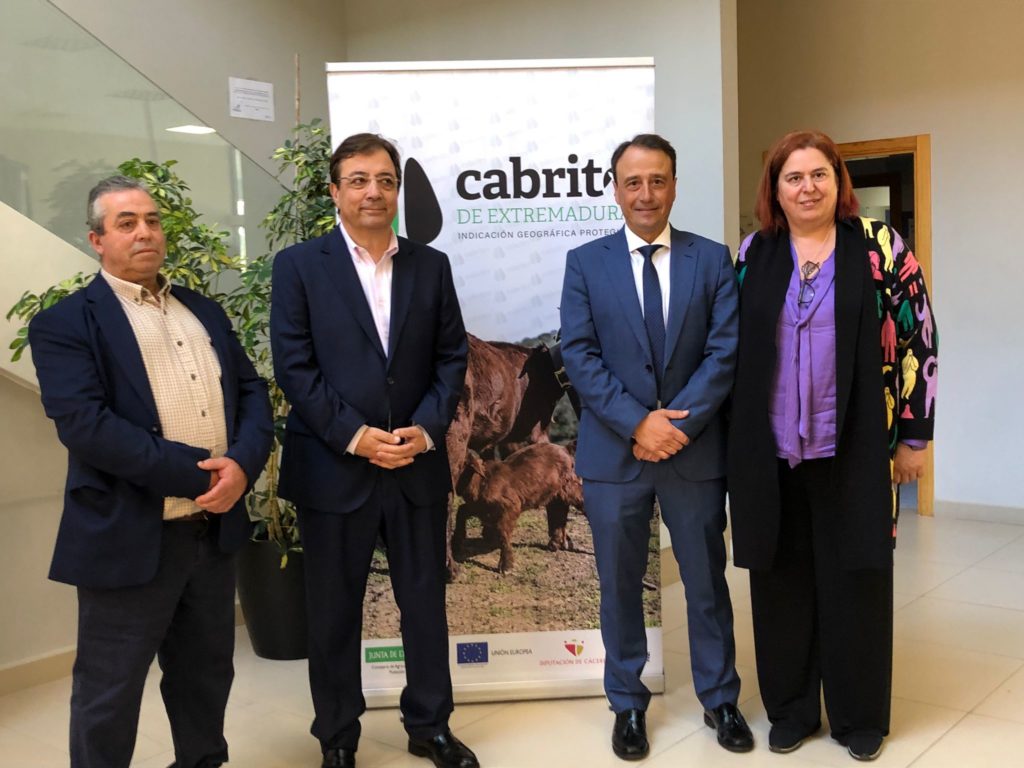 For the Technical Director, Raúl Muñiz, "the creation of this new IGP is an exciting and innovative project, as well as being unique in Spain and at European level. For the start-up, we have had the help and collaboration of the Administrations and technicians for the processing and preparation of the Specifications".
The President of the Junta de Extremadura, Guillermo Fernández Vara, explained that "the creation of this new PGI is a milestone for Extremadura". In addition, he has highlighted that the products covered by the quality seals of our region already have a great background, which is why he augurs a good future and evolution for Cabrito de Extremadura, despite the difficulties of the sector.
ANOTHER INFORMATIONS