The traditional German sausage brand Max Zander  is consolidated at the Meat Attraction fair in Madrid. An event that brings together professionals in the sector and that, year after year, is established as a must for meat food professionals. In this sense, the Catalan brand has surprised its visitors with a whole range of products that has aroused great interest among both national and international visitors.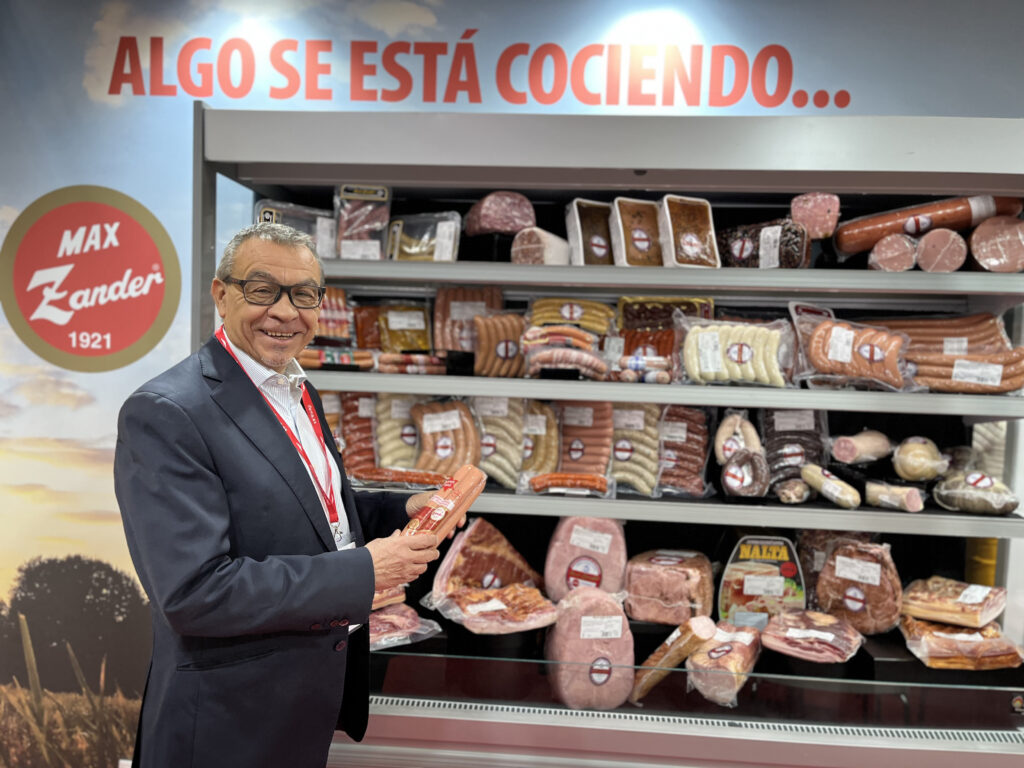 From a wide assortment in all kinds of German frankfurters: Frankfurt, Bratwurst, Bockwurst, Cervela, Pikantwurst, Thüringer, Krakaüer, Mexicowurst, Krakoski, Grobe, Winzer Moselle and Butifarras, which is complemented by their artisan sauces, to the great selection of Traditional prepared Chistorra, Creole Chorizo, Butifarra del Perol, Moorish skewered sausage, Malagueña, Black Forest.
In addition, visitors have also been able to taste their fresh and cooked products for hamburgers ("Burger Meat" hamburger, spicy, Moorish, …), Moorish skewers, bacon and their specialties in ham and turkey cooked for charcuterie.
The brand, which has recently reinforced its business capacity with a change in the shareholding and management team, is committed to maintaining the excellent quality of its sausage products, improving its commercial and industrial capacity with a clear focus on the expansion and internalization of the product. A new mentality that serves as a boost for the brand.
As its new executive director, Francesc Laymon, indicates, "Our commitment to excellence with a product made with selected meats, species of origin, natural casings and smoked in traditional-style wood-fired ovens are a great attraction that visitors value highly. ". Likewise, adds Mr. Laymon: "The history of Max Zander (the company was founded in 1921), tradition and great capacity in the logistics and commercial service, consolidate the confidence they have in us".