Eurostat has launched an interactive tool that shows variations in food prices throughout the supply chain. Altogether, it offers information on 26 different foods, from bread to meat, and up to 7 products can be compared at a time.
It is noteworthy how in the case of Spain the rise in prices has been less since the index stood at 125.3 points (2105 being the base with 100) and in the EU it was 133 points. This represents a rise of 17% in the EU and 12.2% in Spain.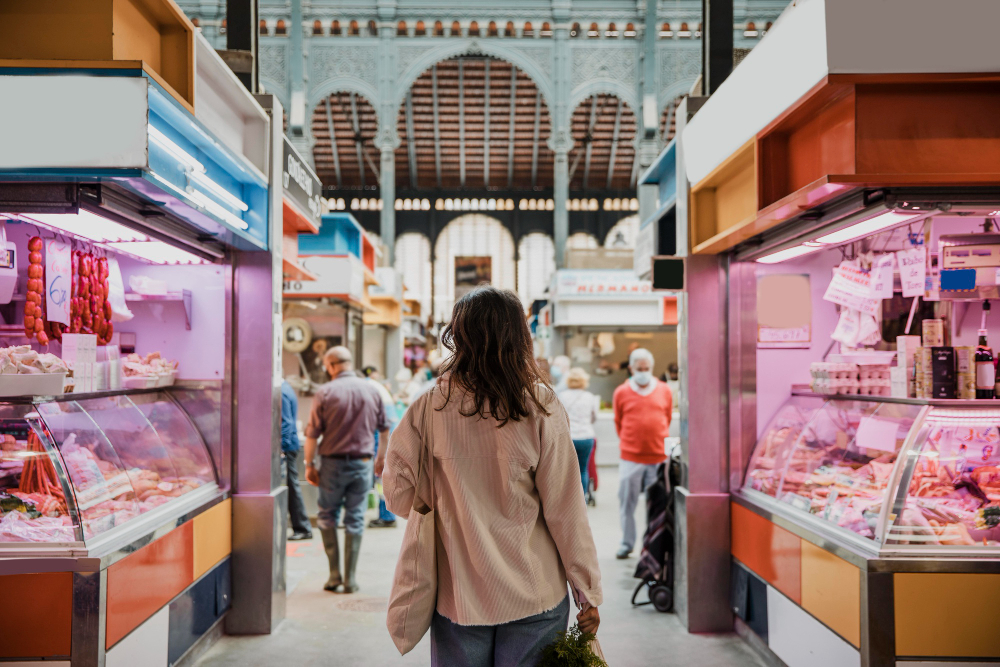 In the EU, from December to December, pork increased less in our country since it was 13.8% higher, while in the EU the increase was 18.4%.
For beef, the rise was more or less similar both in the EU and in Spain, around 13.2%, and the behavior of sheep and goats is noteworthy: in the EU the rise was 11.7% while than in Spain only 2.3%.
You can find interesting information in these links:
En este enlace, podréis ver la inflación en alimentación, comparada con el resto de países de la UE
En este enlace, podréis ver los precios del ovino, porcino y vacuno en relación con la media de la UE, por meses.
SHEEP PRICES WITH RESPECT TO THE EU AVERAGE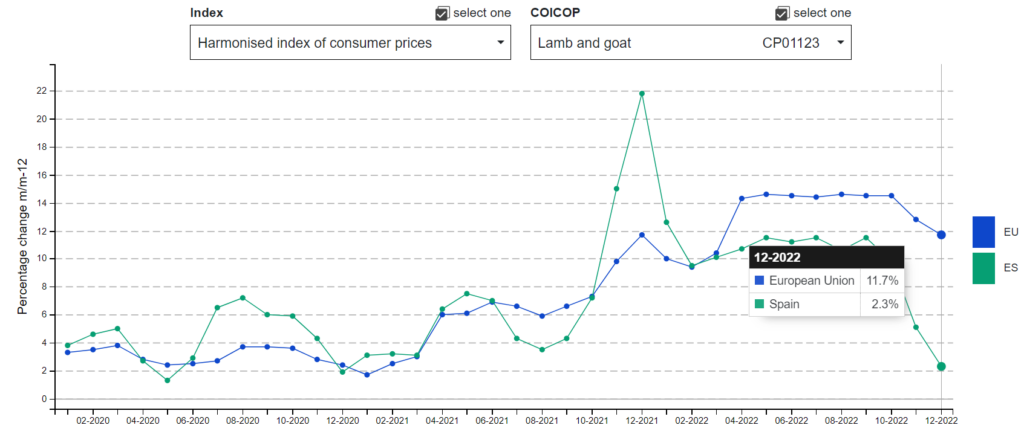 PIG PRICES WITH RESPECT TO THE EU AVERAGE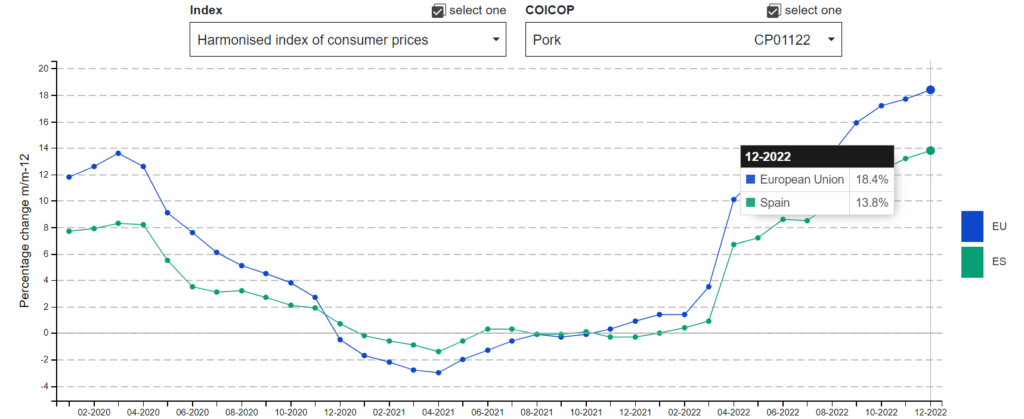 BEEF PRICES COMPARED TO THE EU AVERAGE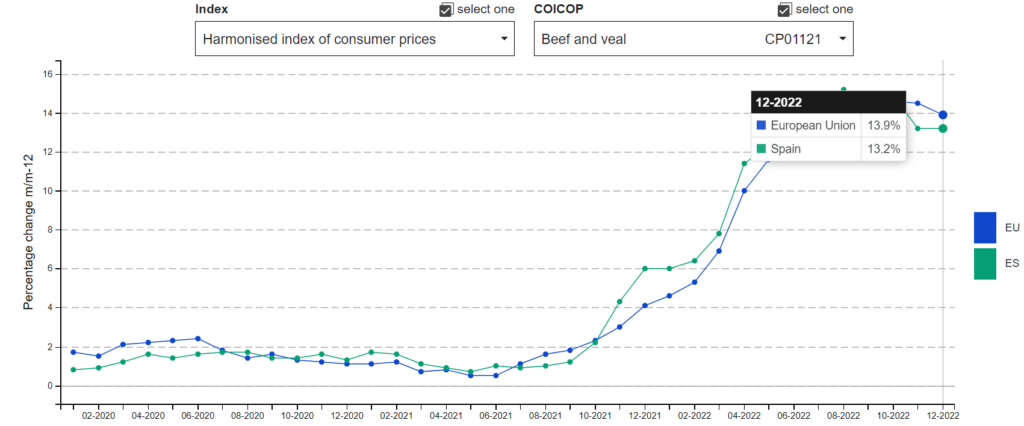 More information in  Eurocarne.