The 5th edition of Meat Attraction has been presented, which will take place from March 6 to 8, 2023 at the IFEMA MADRID fairgrounds, in collaboration with Anafric. The presentation brought together around 50 companies from the meat sector to analyze the current situation of this industry, the uncertainty surrounding decision-making, as well as seeking solutions to the difficult situation it is facing in the coming months.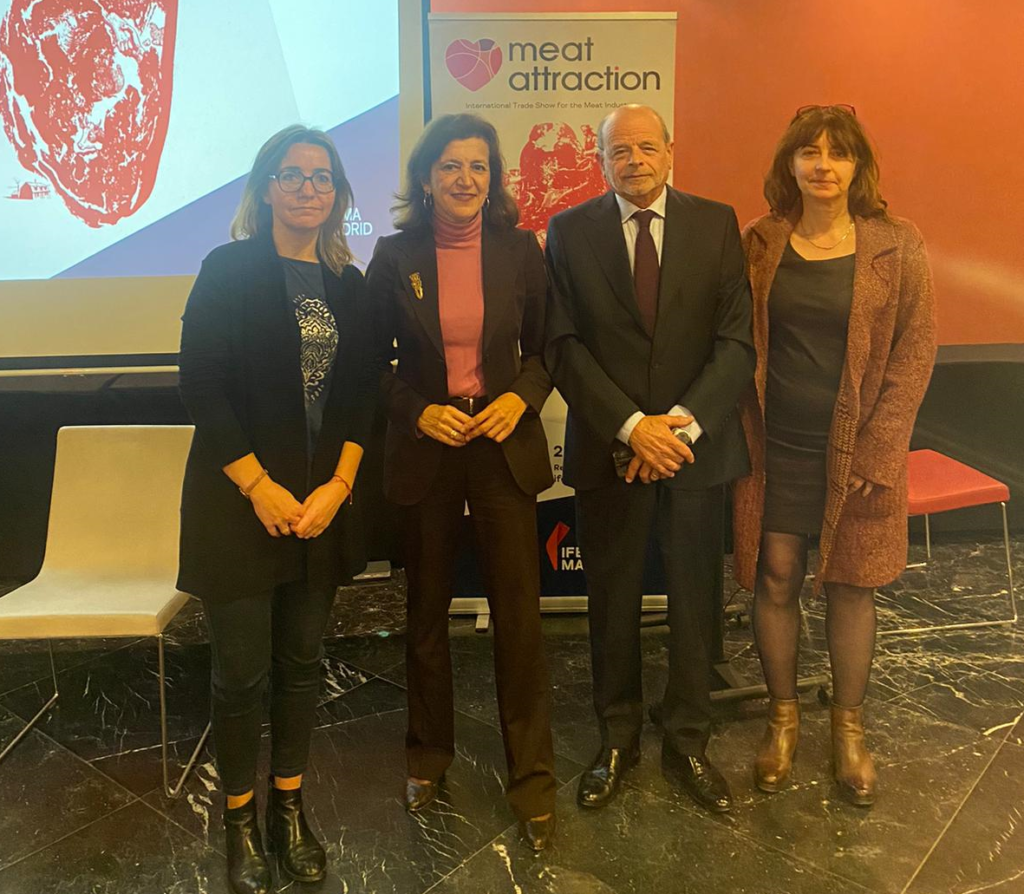 For María José Sánchez, director of Meat Attraction, "the new edition of the fair is an opportunity for meat companies in Catalonia who will be able to meet for three days with buyers from more than 40 countries. Also, by becoming a biennial fair, professionals will not have this opportunity until 2025". She adds that "with the collaboration of ICEX we invite more than 150 international buyers with whom they can start conversations for international sales, since exports are one of the solutions to the difficult situation that exists today for meat businessmen."
José Friguls, president of Anafric, encouraged the companies present "to create links and be more participative in the fairs and Meat Attraction is a good place."
The presentation included the intervention of Mike Rosenber, Professor of the Practice of Management of the Department of Strategic Management at IESE Business School, who explained the situation of the world economy and indicated that "company managers have to be more attentive to what happens in the countries where they operate and prevent possible problems that may be generated by changes in the political or economic situation of international markets".
Round table
A round table was then held, under the title "In the search for solutions to the current situation", in which Susanna Barquín (PRODECA) and Cristina Massot, deputy general director of Industries and Agro-alimentary Quality of the Department of Action, participated. Climate, Food and Rural Agenda. In this meeting, the experts agreed that, given the current situation, foreign trade is a strategic axis of development for the Spanish industry, and it continues to be a challenge to maintain, consolidate and expand to new markets, more products and greater added value.